ROCKABILLY HALL OF FAMEŽ MERCHANDISE & SERVICES
Rockabilly Hall of Fame / Scrapbook Page 38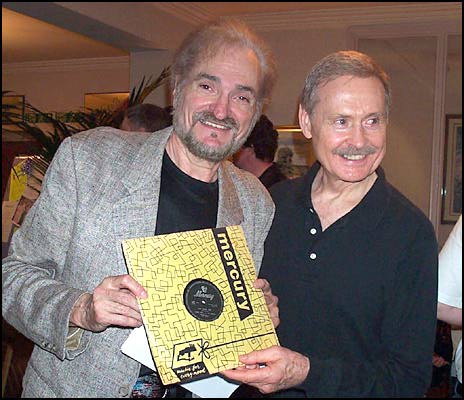 At Hemsby #28, l. to r.: Narvel Felts and Lew Williams with Rod Pyke's very rare South African "78" of Cry, Baby, Cry. This is the first time Narvel has ever got to hold one of his own 78s.
Photo: Rod Pyke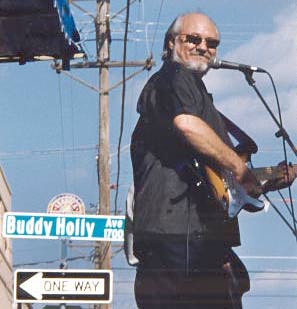 Sonny Curtis of the Crickets in Lubbock on September 7, 1996 on Buddy Holly's 60th birthday when Buddy Holly Ave was dedicated.
Photo: Steve Bonner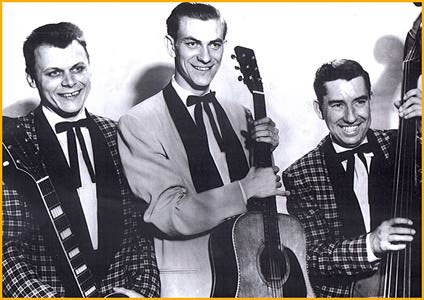 BILL FLAGG & THE ROCKABILLIES
CLICK HERE FOR BILL'S PAGE
GENE SUMMERS performs on the RHOF's East Lounge stage
at Viva Las Vegas 2002.
Photo: Alan Clark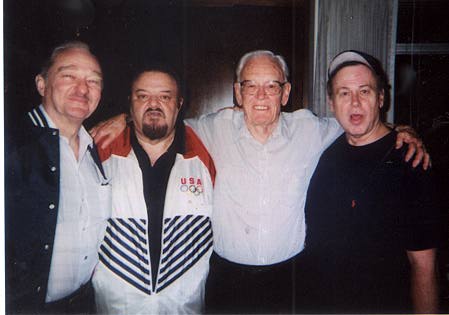 Legendary producer Ken Nelson (90-years-young) with Gene Vincent's Blue Caps: Johnny Meeks, Dickie Harrell and Tommy Facenda. Photo was taken in California, December of 2001.
Courtesy of Dicke Harrell


---
Johnny Olenn, Europe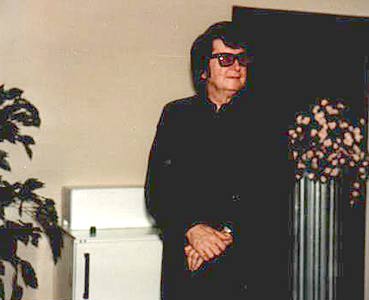 Roy Orbison in Belgium 1988.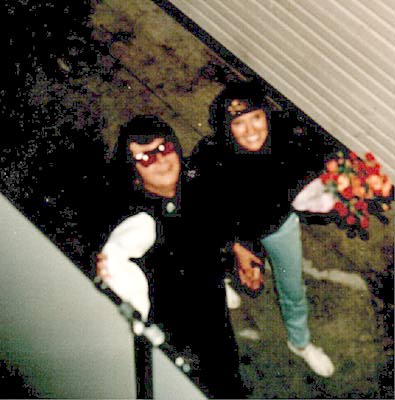 Barbara and Roy backstage after the show.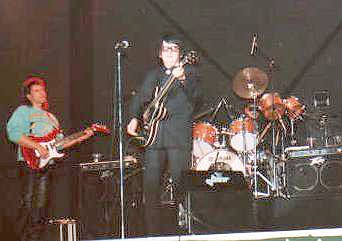 More, Roy Orbison performing in Belgium 1988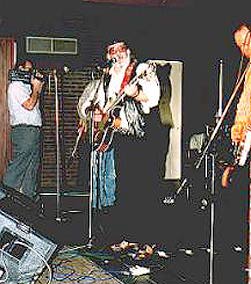 Buddy Knox performing in Lumen also Belgium November 1993.
Photos Courtesy: Nol Voorst
---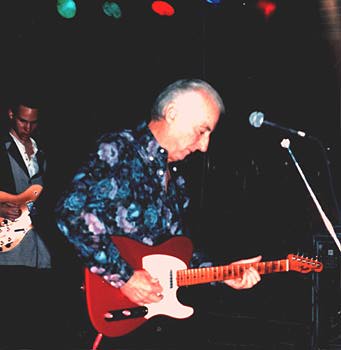 Sonny Burgess when he performed in Belgium, Lumen 1992/5.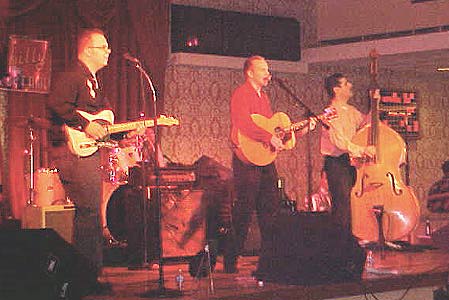 "Craig 'Bones' Maki & The Sun Dodgers" - one of the more popular acts that appeared on the East Lounge stage at Viva Las Vegas #5. Left to right: Graham Tichy, Craig, Kenny Bruce.
Photo courtesy of Dave Hermsen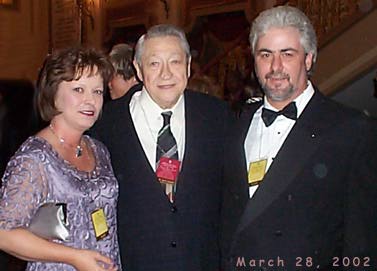 Wanda Feathers-VanZant, Scotty Moore and Bubba Feathers at the Premier Player Awards Show at the Orpheum Theatre in Memphis.
Photo courtesy of Wanda
For more photos from this event: click here.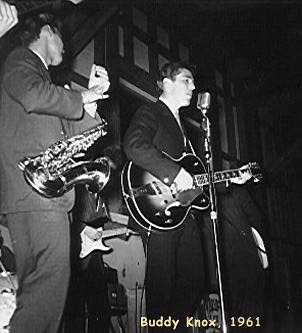 Photo: Lorne Eckford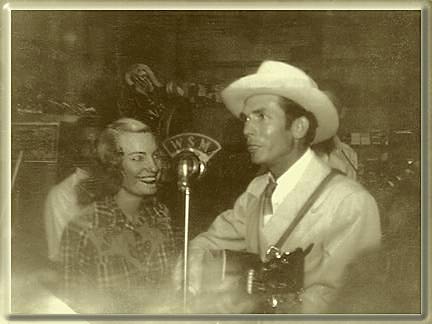 Audrey and Hank Sr.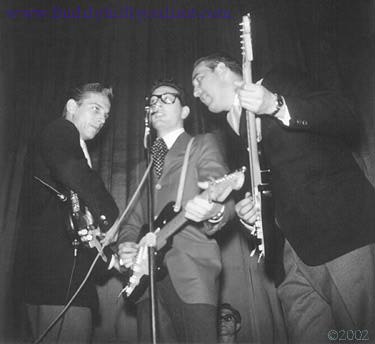 LEFT to RIGHT: Waylon Jennings, Buddy Holly, Carl Bunch, Tommy Allsup.
The Winter Dance Party - January 31, 1959 - Duluth, MN Armory.
courtesy of Shawn Nagy & Colleen Bowen
SANFORD CLARK with DUANE EDDY.
Photo: Sanford Clark & Johnny Vallis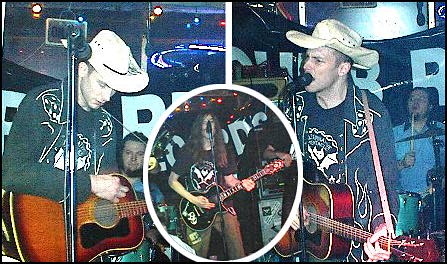 Hank Williams III at the Bluegrass Inn, Nashville, Tuesday, February 26.
One set of his grand-daddy's style and one set of heavy metal.
Photo Courtesy: B. Burnette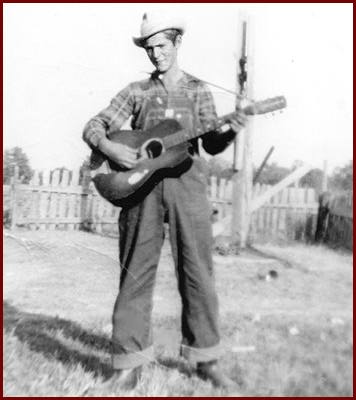 A YOUNG CHARLIE FEATHERS.
Photo Courtesy: Wanda Feathers-VanZant





Back to the Scrapbook's Index Page