ROCKABILLY HALL OF FAME® MERCHANDISE & SERVICES
Rockabilly Hall of Fame / Scrapbook Page 39

Gene VINCENT backstage at the famous Paris Music Hall OLYMPIA in December of 1959.
Another great picture from the Jean Louis Rancurel vaults.
Photo submitted by Delcourt Didier





ERVIN TRAVIS from the French group "Ervin Travis and his Virginians" visits the Rockabilly Hall of Fame office and Burns Station Sound studios Sept. 25th. The group's CD: "From Tidewater to Dallas" is a superb tribute to Gene Vincent and the Blue Caps. Info contact: phis.records@libertysurf.fr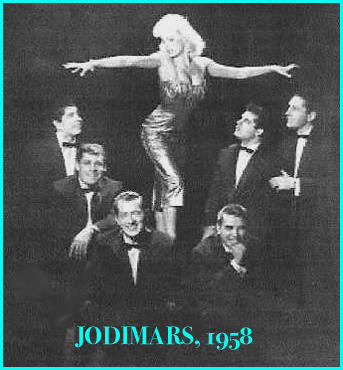 BILLY LEE RILEY
at the recent Memphis Music Heritage Festival 2002.
Photos by Wanda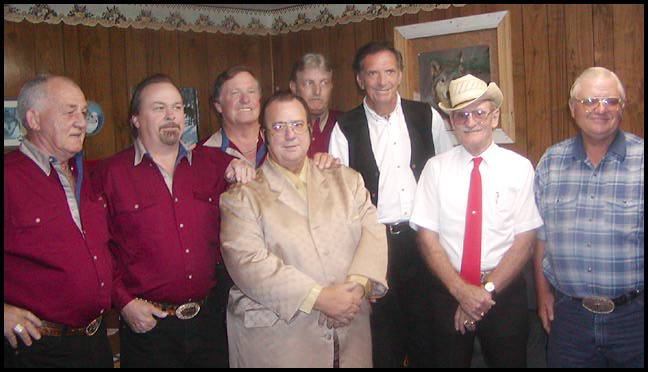 EDDIE BOND and FRIENDS
Left to right: Howard Bridges, James Berry, Cousin Bo Jack Killingsworth, Eddie Bond, Boyd Brown, Joe Rickman, Terry McClusky and B.L. Shaw.
Saturday, September 7, 2002 at the Grand Opening of the "Home Grown Country Museum & Music Hall," Middleton, TN. The building is also the location of the Rockabilly Hall of Fame's first Mini-Museum.




<
CORKY JONES a/k/a Buck Owens sings "Hot Dog"
Saturday, August 31, 2002 at his famous Crystal Palace venue in Bakersfield, California
RHOF Photo





August, 2002 is a "five year mark" for Rollin' Rock Records legend Rockin' Ronny Weiser.
He has penned 60 consecutive feature columns for the Rockabilly Hall of Fame.
We are proud to have him on board. Click here for his current column.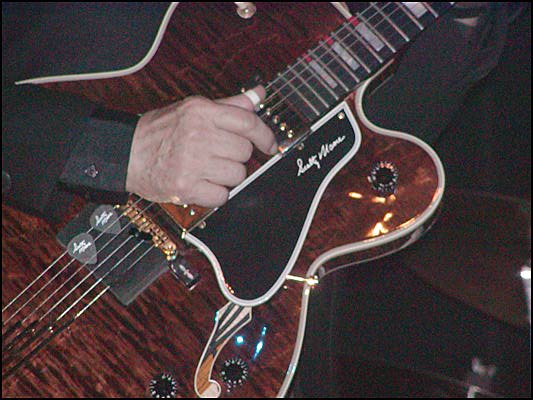 The hand and guitar of true rockabilly greatness ... SCOTTY MOORE
Photo taken Saturday, August 17, 2002 at the Gibson Showcase Lounge in Memphis. Scotty performed with Lee Rocker and his band. A few more Elvis Week photos. © Rockabilly Hall of Fame




Roots/Rockabilly Fest, Lincoln Center, New York City, Aug. 10th
See Larry Shell's Review and the NY Times Review

Lew Williams and Sonny West
at the Oneida Casino's 2002 '50s Fest in Green Bay, Wisconsin
Photo: Lew Williams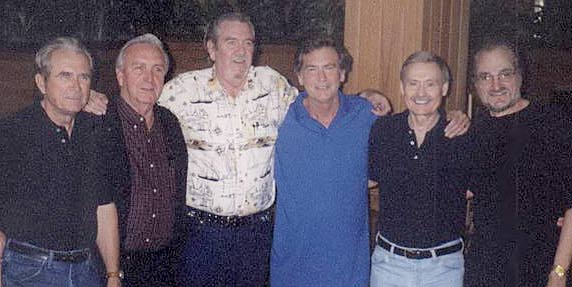 Huelyn DuVall, Hayden Thompson, Sanford Clark, Gene Summers, Lew Williams and Narvel Felts
at the Oneida Casino's 2002 '50s Fest in Green Bay, Wisconsin
Photo: Franee





DALE HAWKINS
at the Oneida Casino's 2002 '50s Fest in Green Bay, Wisconsin
Photo: Dave Hermsen





RAY SMITH
If this ain't a genuine slice of Americana, well we don't know what is!
BTW: "The Complete Wix Sessions of Ray Smith" on CD
is available from WixRecs@aol.com
Photo: Steve Lester





Frank "Andy" Starr with his sister Margie, 1950.
Photo: Steve Kelemen



Ersel Hickey and Johnny Cash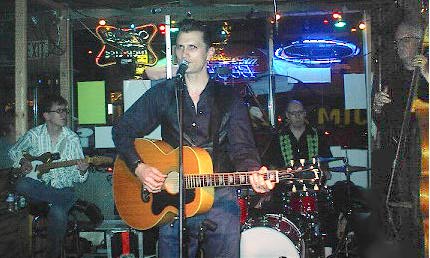 James Intveld at the Bluegrass Inn, Nashville, Thursday, June 13th.
Backup band: Kenny Vaughn, guitar; Maxwell Schaaf, drums and Dave Roe, bass.
Photo: Barbara Burnette





Ritchie Gee welcomes Scotty Moore to Tennessee Club, May 2002.
Photo: Rod Pyke





"KING ARTHUR HOLDS COURT".
Jimmy Skinner, Art Adams and Ray Lundsford.
Photo: Steve Keleman





Back to the Scrapbook's Index Page