ROCKABILLY HALL OF FAME® MERCHANDISE & SERVICES
Rockabilly Hall of Fame / Scrapbook Page 40

TOMMY SANDS (center) poses with fans Bob Bowen and Mary Ann at the Opening Night of "Babes In Toyland" at the Grove Theatre in Upland, California on December 7, 2002. Tommy was invited by the Producers to meet the cast and sign autographs as one of the Stars of the Walt Disney Movie from the early 60's. Tommy is now working on some of his old songs and will be performing more this year. He recently appeared twice with Glen Glenn's Band in Hollywood, CA.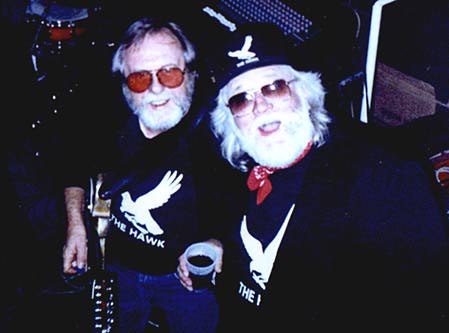 Rockabilly Hall of Fame inductees C.W. GATLIN and RONNIE "THE HAWK" HAWKINS when they appeared at the 1998 Midnight Ramble, a Smithsonian sponsored Mississippi River Boat Blues Festival.
Photo courtesy: Nancy Marotta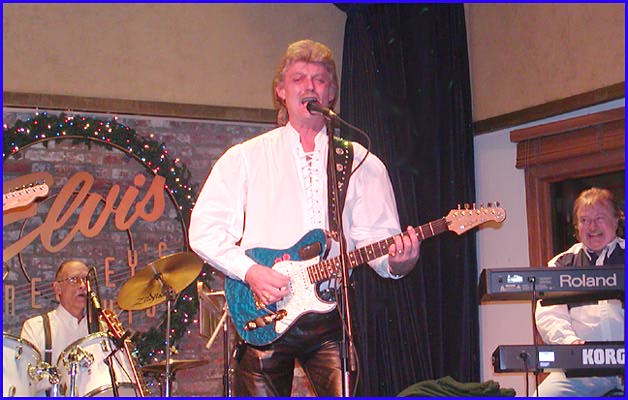 STAN PERKINS (Carl's son) appeared at the Elvis Club on Beale Street in Memphis, January 8, 2003, to a packed house.
Photo: Rockabilly Hall of Fame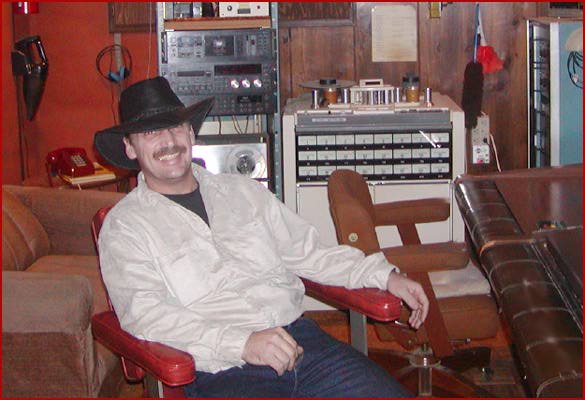 ROMAN SELF (Ronnie's son) visits Burns Station Sound and the Rockabilly Hall of Fame office. Roman soon will record a Tribute CD to his dad and is set to appear on the RHOF stage for Viva Las Vegas. (Dec. 2002)
Photo: Rockabilly Hall of Fame / December, 2002





On November 20, 2002, THE CRICKETS performed their first concert in Denmark. The upper photo includes Jorgen Poulsen from the Eddie Cochran Fan Club of Denmark.
Photos courtesy: Jorgen Poulsen - eddie-cochran@mail.tele.dk





D.J. Fontana, Johnny Jay, Dale Hawkins and James Burton
were some of the performers who appeared on the 2002 Ponderosa Stomp show in New Orleans. We hear the 2003 event will take place at Mid-City Lanes Rock 'N' Bowl, 4133 S. Carrollton, New Orleans. The confirmed dates are: Tuesday April 29, Wednesday April 30 and Thursday May 1. Meantime, check with Tapio Vaisanen's Ponderosa Stomp Page to keep informed.
Photo courtesy Tapio




THE EVERLY BROTHERS with photographer/fan Lorne Eckford, 1968.
Photo: Lorne Eckford Gallery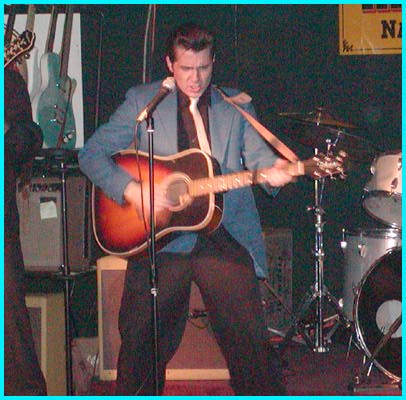 TRAVIS LeDOYT, performs at Nashville's Hall of Fame Hotel Tuesday, November 12th.
Rockabilly Hall of Fame Photo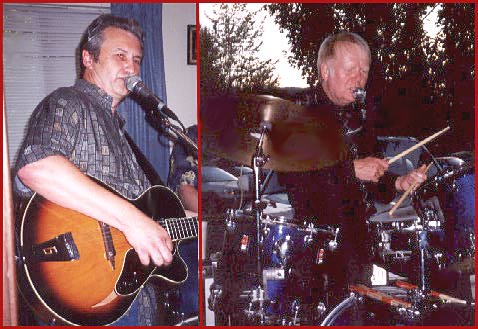 MARC BRISTOL, editor of the "Blue Suede News" magazine and Rockabilly Hall of Fame Inductee MATT LUCAS. Left photo: Marc is jamming (along with Matt) in the "Guest Lounge" at the Blue Suede News International Headquarters. The right photo is Matt at the gig he played at the Wildfire Ranch Barbeque In Issaquah, Washington.
Photos courtesy Marc Bristol





BOBBY LOWELL'S stone has recently been placed at his gravesite in Lincoln Nebraska.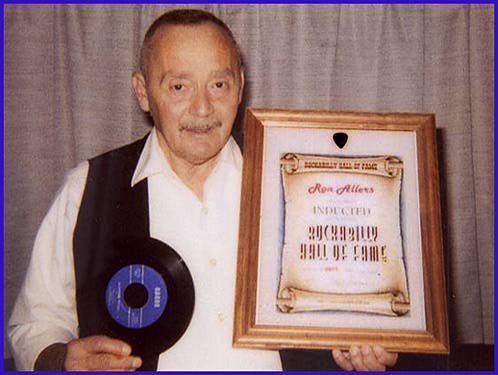 RON ALLERS, from Kalamazoo. Michigan, accepts his Rockabilly Hall of Fame Induction Certificate, October, 2002.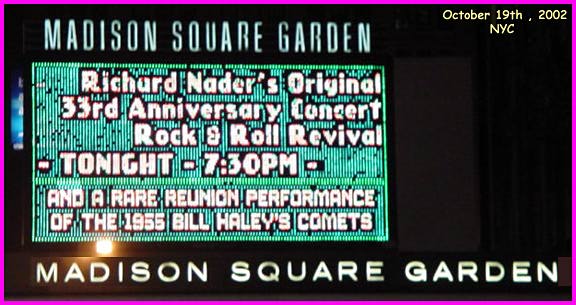 Photo: Marshall Lytle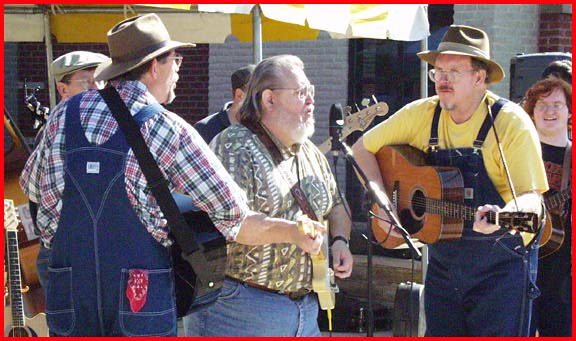 "PICKING AND GRINNING - Rockabilly Hall of Fame Inductee Stan Beaver (in the middle with the Telecaster) did an Elvis number during the Saturday, September 29th "Festival of Cultures" as a part of the Traditional Music Center's (TMC) concert. He was joined by TMC executive director Jerry Venable, right."
Photo: Cleveland, TN Daily Banner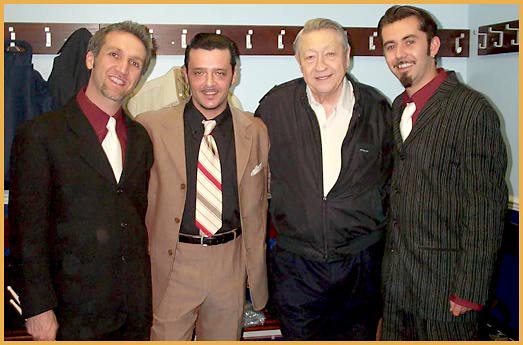 Scotty Moore with the Marco Di Maggio Rockabilly Trio in the dressing room at the Tennessee Club, London on Friday 11th October 2002.
More photos from this show.
© Photo: Rod Pyke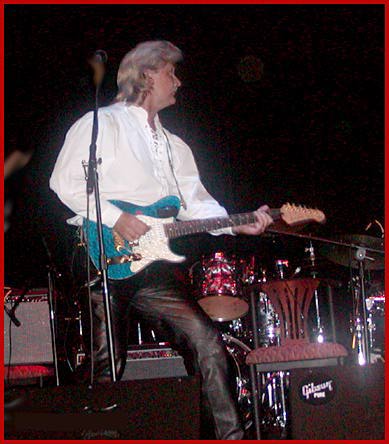 STAN PERKINS put on a dynamite show at the Sun 50th Anniversary Bash in Memphis, Saturday, October, 5th (also Billy Lee Riley's birthday). Stan keeps getting better and better.
Click here for more photos of the event.
© Photo: Rockabilly Hall of Fame





Back to the Scrapbook's Index Page