ROCKABILLY HALL OF FAMEģ MERCHANDISE & SERVICES
Rockabilly Hall of Fame / Scrapbook Page 41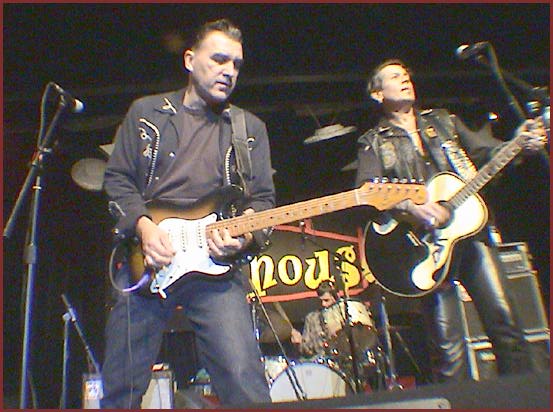 Eddie ANGEL (guitar) and Sonny GEORGE (vocal/ rhythm guitar) with Bernie BATKE (bass) and Michael KARGEL (drums ) of Smokestack Lightnin' -- at an April 4th, 2003 Rockabilly Festival in Crosne, France.
Photo courtesy of Catherine Knoploch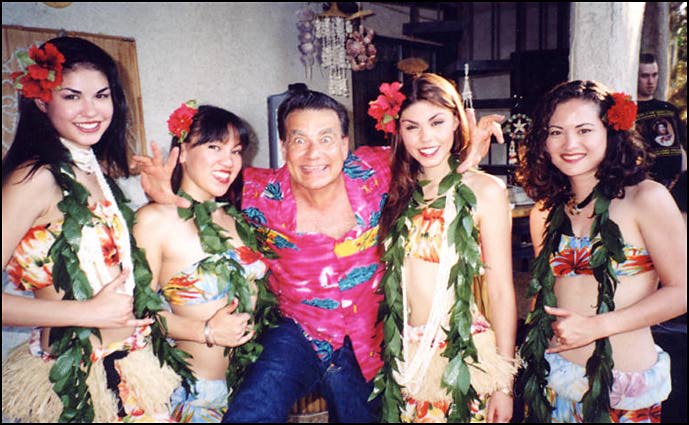 Life in Las Vegas with Ronny Weiser. Click here for the story!

Randy Willis, Jerry Lee Lewis, Cindy Jones & Johnny Rodriguez.
"On May 31, 2003,›Johnny Rodriguez and I›went out to the 'Republic Of Texas Biker Rally' in Austin. We had the honor of visiting with›Jerry Lee Lewis and Johnny sang 'WHAT'S MADE MILWAUKEE FAMOUS' on stage with Jerry Lee. Jerry Lee Lewis, at age 67, put on the best show I've ever seen. He's still 'The Killer!' God bless Jerry Lee ..." - Randy Willis - randywillis@ev1.net





The "ROCKABILLY COUNTRY" Band, featuring Paul Burlison, Kim Curtis, Smoochy Smith, W.S. Holland, C.W. Gatlin, and J.T. Morgan. Ronnie Lipe, Bubba Feathers and others were added in to a fine show in Olive Branch, MS Thursday, May 29th.
Photo courtesy: Wanda Feathers





Two "SUPER LEGENDS" -James Burton & Scotty Moore!!
They, along with many, many other great veteran performers, appeared at the 2nd Annual Ponderosa Stomp in New Orleans on April 30th.
More Alan Clark event photos can be found here.
Above photo courtesy: Alan Clark.





GLEN GLENN and JUNE CARTER CASH.
Photo was taken at the House of Blues in Hollywood, February 25, 1996.
Photo courtesy: Glen Glenn





The Crickets, 1963
Photo courtesy: Lorne Eckford Archives





Alvis Wayne with the Starlight Drifters
on the Rockabilly Hall of Fame stage during Viva Las Vegas 2003.
Photo courtesy: Dave Hermsen





BARBARA PITTMAN
on the Rockabilly Hall of Fame stage during Viva Las Vegas 2003.
Photo courtesy: Alan Clark





Joey Ambrose, Gary Lewis and Marshall Lytle
Recent photo taken at Terry Stewart's beautiful home.
Terry is the CEO of the Rock & Roll Hall of Fame.
Photo Courtesy: Marshall Lytle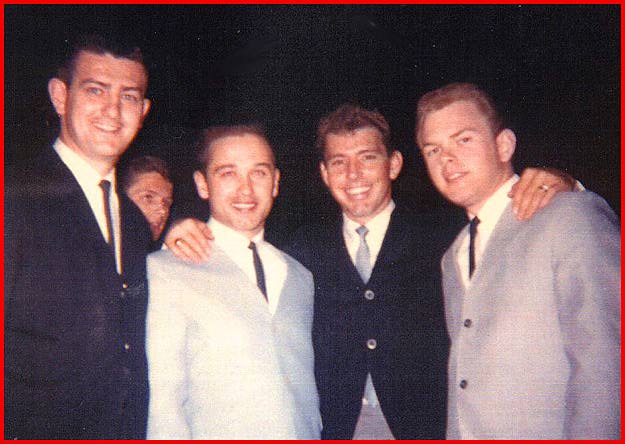 Dick Stark, Gary Taylor, Buddy Knox and Danny Holiday.
The photo was taken in the spring of '63 in Bellingham. At the time, they were working at KPUG.
Photo Courtesy: Danny Holiday, found by Dick Stark





MAC CURTIS at ROCKABILLY RAVE
Camber Sands UK, February 28 to March 3, 2003
Photo Courtesy Garry Letts - garry.letts@btinternet.com
See More Rockabilly Rave 2003 Pix





CHARLIE "Hot Rod Lincoln" RYAN
appeared the Highland High School in Gilbert Arizona for the Special Education Department January 29, 3002 during school hours. Pictured with Charlie is senior Marisa Robson, age 19. Faculty member Todd Johnson discovered that Charlie lived in town and aked him to perform for the students. The students, as well as the staff, really enjoyed it. Charlie talked about the Hot Rod Lincoln, how it all got started and played for over 1/2 hour.
Photo Courtesy Highland High School, Gilbert Arizona





Billy Hancock, Vernon Taylor, Charlie Feathers, Narvel Felts, Robert Gordon, Tex Rubinowitz and Charles (Bubba) Feathers at a benefit show in Maryland, 1989.
Photo courtesy Wanda Feathers





JOHNNY PRESTON, January 29, 2003
Photo courtesy Alan Clark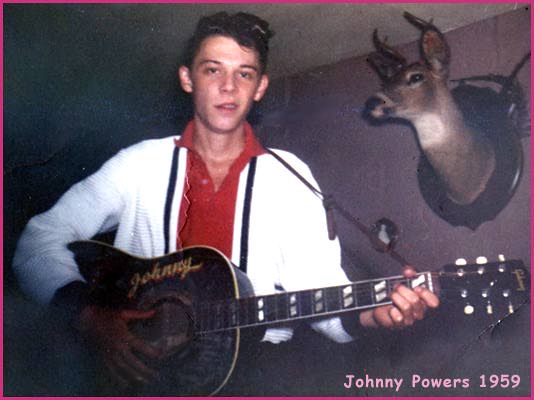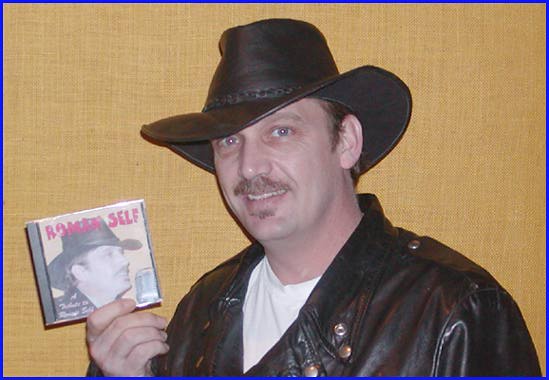 ROMAN SELF has just released his Rockabilly Hall of Fame CD (RABHOF CD114), "A Tribute to Ronnie Self." Roman is the son of Ronnie "Mr. Frantic" Self who recorded such hits as "Bop A Lena" and "Ain't I'm A Dog" and wrote such chart busters as "I'm Sorry" and "Sweet Nothin's". See Roman's Web Page for more information.





Back to the Scrapbook's Index Page