ROCKABILLY HALL OF FAMEŽ MERCHANDISE & SERVICES
Rockabilly Hall of Fame / Scrapbook Page 42

Deke Dekerson and James Burton
Appeared at the 3rd Annual Pondersoa Stomp in New Orleans, Tuesday. April 27th.
More Ponderosa Stomp 2004 Photos
Photo:Rockabilly Hall of Fame




JERRY JAYE

Scotty Moore with his daughter Vikki
(Memphis, April 12, 2004). The smaller inset photo is: Brandon, Nick and Vikki. Nick is Scotty's grandson, age 15, who has been playing guitar since age seven. Grandpa has provided him with a couple guitars on which to learn. Brandon is Nick's buddy and fellow guitarist in Nick's band. The band is scheduled do their first major gig on "Rockabilly Hall of Fame Day," Saturday, July 31, 2004 in Memphis, on stage as part of the Overton Park Shell's 50 year anniversary weekend, commemorating Elvis' first appearance on that stage back on July 30, 1954. So Nick will be stepping on stage where Grandpa got started 50 years earlier.





Gene Vincent's Virginia Walk of Fame Star
Located in Norfolk, VA, in front of the NORVA Theater.
Photo: Dickie Harrell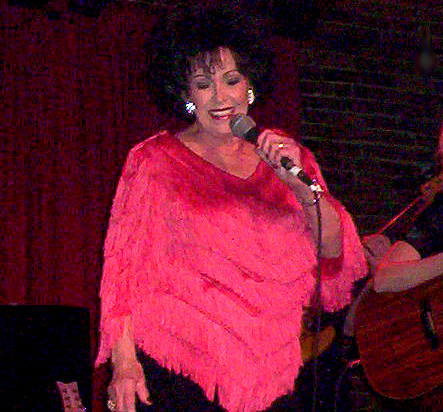 WANDA JACKSON
The rockabilly queen was in great voice when she appeared to a full house at Nashville's Mercy Lounge Saturday, April 3rd. Mercy Lounge is currently featuring rockabilly music every Monday night on South 8th Ave.





Gene Vincent and The Blue Caps, 1957.
Painting by Walter De Vis - walter.devis@pandora.be
"With my painting I wanted to go back in time. Back to that great period when rock and roll music lived in the hearts of so many people. Fantastic music with an incredible rhythm and very spontaneous. But in the first place, it's to remember Gene Vincent and his rockin' musicians. Their music will never die!" -Walter





Bill Stewart, Art's guitar player and Art Adams at Hemsby 31
Photo courtesy: Barry Dixon




Visit Our "BAKERSFIELD SOUND" Page

SCOTTY MOORE appeared with the Grundy Pritchard Band, Aberystwyth Arts Centre, Wales, 11 March 2004.
Photo courtesy: Shaun Mather





Howard Thomason presents Donnie Brooks with his Rockabilly Hall Of Fame induction certificate, Feb 29, 2004. After Donnie received his award, Jerry Cole was surprised by Donnie presenting him with his RHOF award.
Photos courtesy: Johnny Vallis





"Jerry Lee Lewis at Manchester, 2004"
Photo courtesy: Shaun Mather





Deke Dickerson and Dickie "Bebop" Harrell
Photo was taken when Deke and the boys played in Dickie's home town recently. Bebop got to sit in and stole the show. Then his wife Donna made him give it back.
Photo courtesy: Ed Norton





Mary Somerville - Janis Martin - Dale Allen
When Janis reappeared to attend an Elvis concert in 1977 .. next to his last one.
Photo courtesy: Edd Bayes when he first met Janis. The other gals were members of the 'Waxaholic Record Club' based in Maryland. Janis had come up to meet them to see a rare album from South Africa (where she got top billing over Elvis) and to appear on the Larry Angelo Show.



Charlie Gracie
Rehearsing in the studio, 1957.





Janis Martin
at the Rockers Reunion on Saturday 24th January 2004 in Reading, England.
Photo: BARRY DIXON




Glen Glenn and Johnny Cash

BR549
The boys played a 3-day gig at Green Bay's Oneida Casino January 25-27. Pictured (L to R): Shaw Wilson, Goef Firebaugh, Phil Doran (casino entertainment director), Chris Scruggs, Donnie Herron, Chuck Mead and RHOF webman Bob Timmers peering over Chuck's shoulder.
RHOF Photo: Dave Hermsen
Recommended veiwing: Barbara Monier's BR549 Site





yahoo.com/group/rockabillyguitarplayers
This e-mail discussion group is for guitar players who play rockabilly, traditional country, western swing, early jazz, gospel, blues, jump, hillbilly and anything that encompasses these styles.





SONNY WEST
"Sonny West and AMI." Introducing the Rowe-AMI Continental Jukebox in 1961.
Picture: S. West





BRIAN SETZER with SLIM JIM PHANTOM
Photo taken Sunday, December 21, 2003 in Los Angeles during the Winter Tour finale, which featured a surprise appearance by the Stray Cats' drummer
Picture: Gloria Ubardelli





DEKE DICKERSON
The name is as retro as Missouri native's double-necked guitar, on which he twangs out the classic American musical forms - rockabilly, hillbilly, country, western swing, surf instrumentals, R&B and old-fashioned rock'n'roll.
Picture: Steven W. Smith





When in Nashville, TN visit the Bluegrass Inn in the 400 block on Lower Broadway. You never can tell who will be on stage. Example: on Friday, December 26th, we found these cats ... (l to r) Ronnie Crutcher, Jerry Roe (Dave Roe's son), Harry Fontana and Goeff Firebaugh (BR549).





ROMAN SELF, fresh from his appearance in Waco, TX, apeared at a Rockabilly Hall of Fame Jam Session on Saturday. December 13 at Ryan's Bar/Ballroom in Combined Locks, Wisconsin. Host band: Dave & The Bad Cats with Dave Hermsen on bass and Bob Timmers on guitar. Free Admission, 21+, 9pm-Midnight.





LEFT: Original Comets, Marshall Lytle and Dick Richards in the dressing room at the Tennessee Club, London with club owner Ritchie Gee. Thursday 20th November 2003. RIGHT: 82 year old, Franny Beecher having a quiet practice.
Photos: Rod Pyke.





Pictured left to right - Above circles: W.S. Holland and Johnny Counterfeit.
Below: Earl Ball, Dave Roe and Chuck Mead.
Photos: Lynne Self.




Pre-Rockabilly: PATSY MONTANA
See our Traditional Country pages on the WLS Barn Dance.

JOHNNY POWERS and BARBARA PITTMAN
Both performed at the RHOF Shell Show in Memphis, Oct. 11th.
Photo: Alan Clark Archives




Johnny Olenn at Hemsby 31
Photo: Barry Dixon
See Barry's Other Photos of Hemsby #31
The Shell Show, October 11, 2003
Photo: Dave Herson

RAY CAMPI
Visit Ray's current monthly feature: "Forget the Alamo".





Robert Gordon with Marco DiMaggio Trio waiting to go on stage at the Eddie Cochran Weekender at Chippenham, UK, Saturday 27th September 2003. Chippenham 2003 Photos






Wanda Jackson and Jorgen Poulsen. Wanda appeared in Denmark at the Country Club Festival, August 8, 2003. Jorgen runs the Eddie Cochran Fan Club of Denmark - eddie-cochran@mail.tele.dk
Courtesy: Jorgen Poulsen





RICKY NELSON
Photo was taken shortly before his passing.
Courtesy: Don Wilson





Roc LaRue, Art Adams and Ronnie Haig at Indianapolis #11
Photo courtesy Art Adams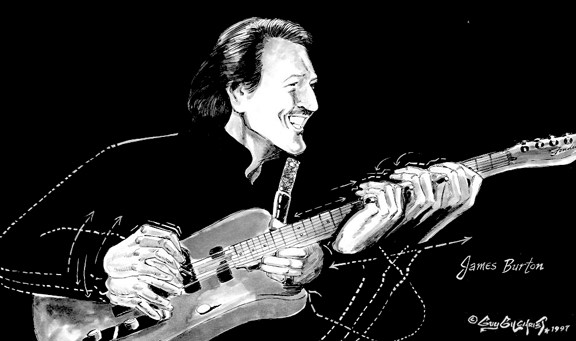 JAMES BURTON
This is a rare drawing of James that was submitted to the Rockabilly Hall of Fame
by "Nancy" cartoonist Guy Gilchrist back in 1997.





BIG SHOWS -THE LEE GORDON YEARS. Above is the cover of this new book just released in Australia. It covers all the big R&R tours from the mid 50's thru to the early 60's. Interested in getting a copy? Please email Alan Heffernan at bigshows@tpg.com.au.





BUDDY KNOX
July 20, 2003 would have been Buddy's 70th birthday.
Above is his grad photo, never seen before.
Photo courtesy Johnny Vallis





JAMES BURTON and DALE HAWKINS
on stage at the recent Ponderosa Stomp in New Orleans.
Photo: Shelia Morris, The Perfect Image Photography
(Show Review)




Billy Burnette, Rocky Burnette & Darrel Higham at the Wildest Cats In
Town Weekender at Pakefield, Lowestoft, UK 6th July 2003.

CHAN ROMERO in the UK
Photo courtesy: http://keeponrockin.coolfreepage.com/index.htm

DONNY BROOKS (2003)
Photo courtesy: Alan Clark





Back to the Scrapbook's Index Page