ROCKABILLY HALL OF FAMEŽ MERCHANDISE & SERVICES
Photo Review
for the Saturday, July 31st Show
MEMPHIS MOJO'S SHOW REVIEW
On Friday, July 30, 1954,
Elvis first stepped on stage in Memphis at the "The Shell".
To commemorate this event The Shell and the Rockabilly Hall of Fame
hosted a rock and roll weekend, Fri., Sat., July 30, 31, August 1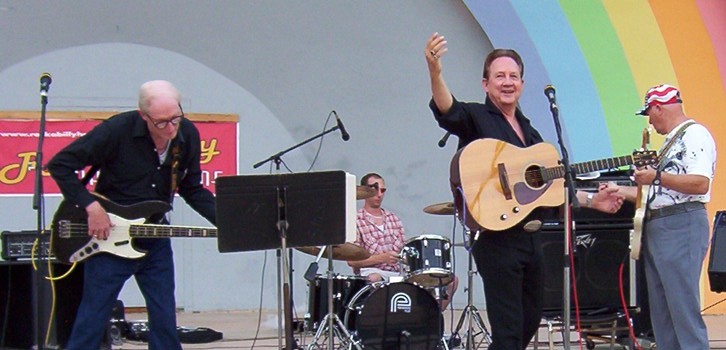 Jay Chevalier all the way from New Orleans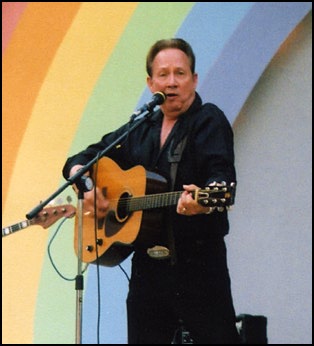 Jay "Castro Rock" Chevalier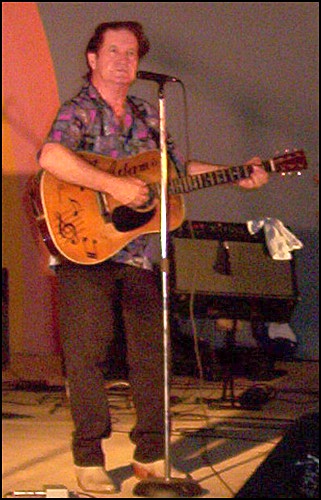 Art Adams closed the evening doing a full hour of uptempo rockers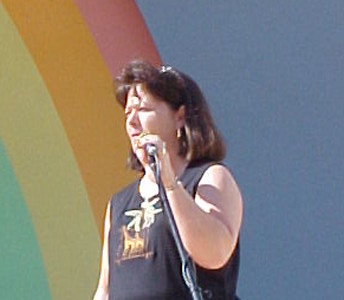 Bubba and Wanda Feathers doing their Dad's great songs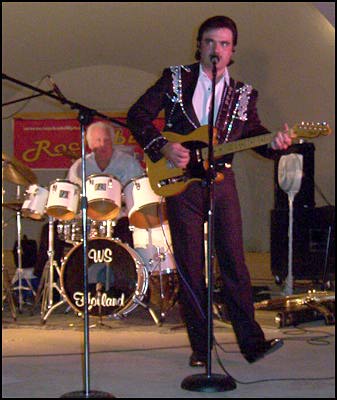 Johnny Cash tribute artist Bill Dewey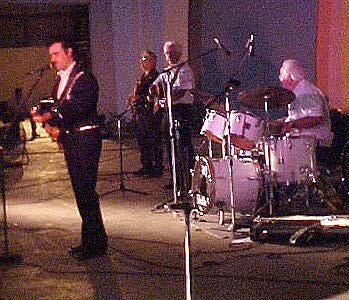 Bill Dewey, Dave Hermsen, Kim Curtis, W. S. Holland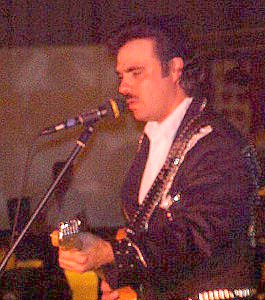 Bill and W.S.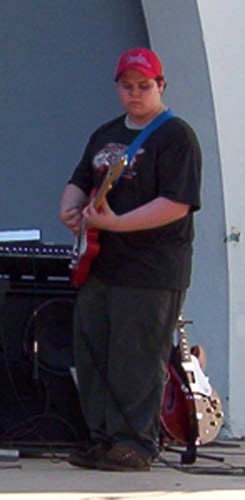 Nick Hein (Scotty Moore's grandson)





Roy Wilson & The Buzzards from NYC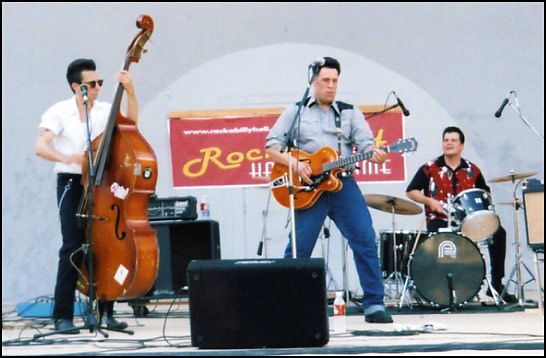 More Buzzards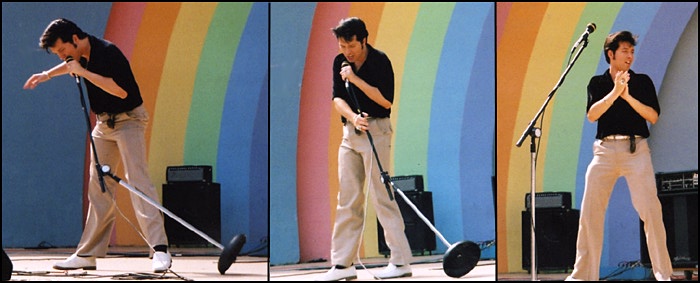 Jamie Kelly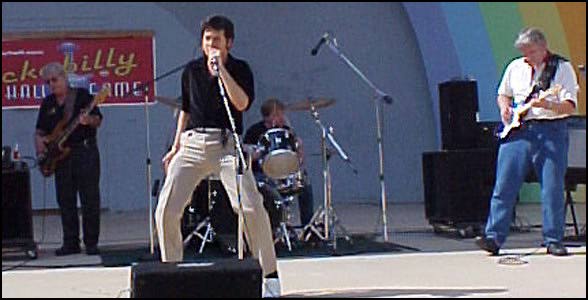 Elvis Tribute vocalist, Jamie Aaron Kelly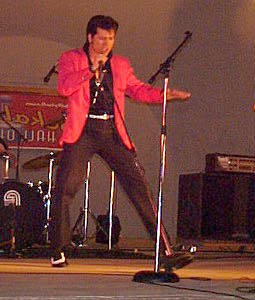 Jamie rockin' in pink and black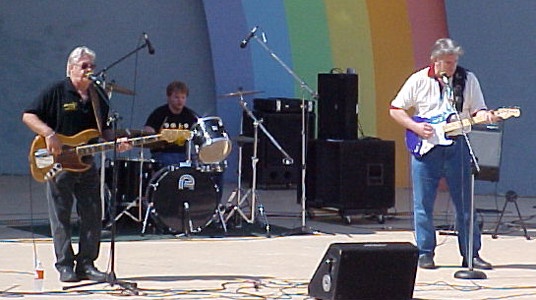 Dave & The Bad Cats: Dave Hermsen, Gary Skipper, Bob Timmers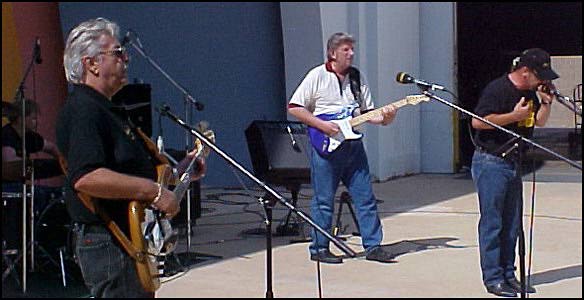 On Vocals: Roman Self doing "Bop A Lena"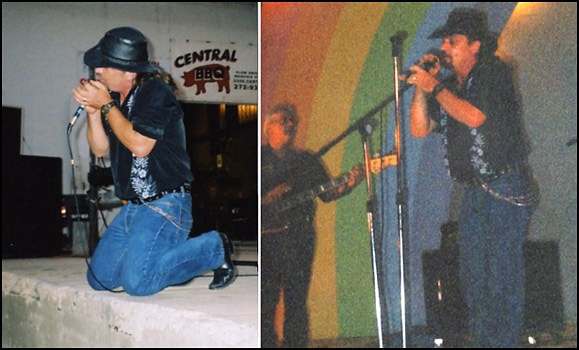 Roman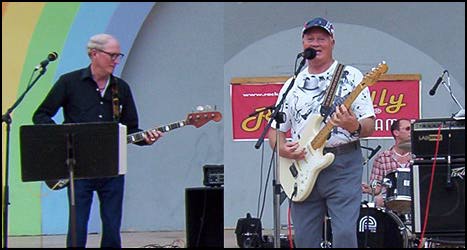 Buck Hitchinson on guitar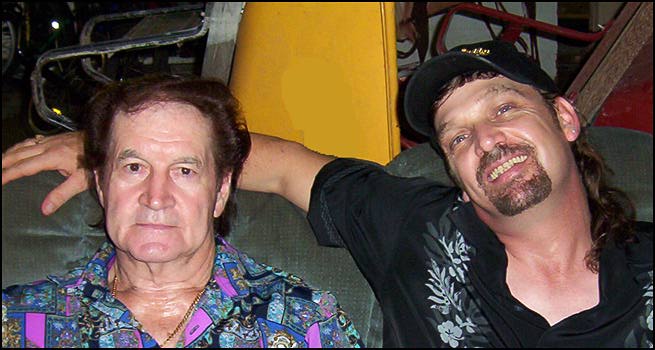 Art Adams and Roman Self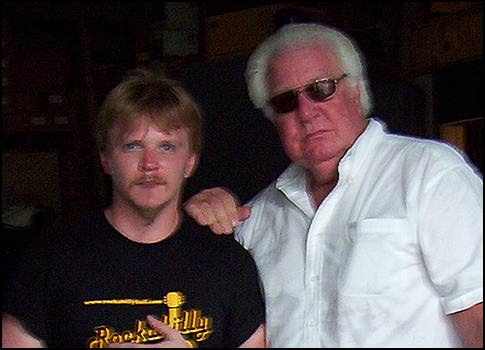 Gary Skipper (Nashville) and W.S. Holland (Johnny Cash's drummer for 37 years)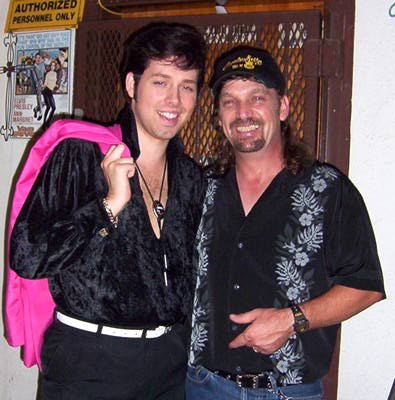 Jamie and Roman chat back stage




Nick's full band, all between the ages of 15 and 16, sounding great!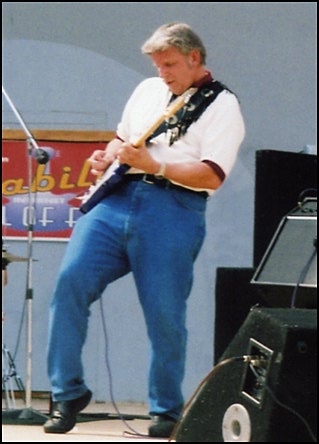 Bob Timmers


Photos: Bonnie Tankersley, Dave Hermsen, Lynne Self



THE OVERTON PARK SHELL
1928 Poplar Ave., Overton Park
Memphis, TN